Jurassic World: Dominion Dominates Fandom Wikis - The Loop
Play Sound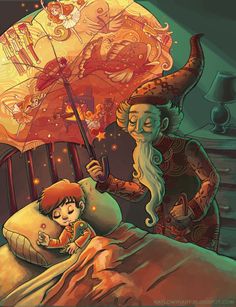 The Sandman is a mythical spiritual being originating from European folklore. Typically a character in children's fables, he is said to put people to sleep and bring good dreams by sprinkling magic sand into people's eyes at night. The grit in people's eyes when they wake from sleep is supposedly the Sandman's doing.
Representation
Hans Christian Andersen's 1841 folk tale Ole Lukøje introduced the Sandman, named Ole Lukøje, by relating dreams he gave to a young boy in a week through his magical technique of sprinkling dust in the eyes of the children. "Ole" is a Danish name and "Lukøje" means "close eye". Andersen wrote:
E. T. A. Hoffmann (1776–1822) wrote an inverse depiction of the lovable character in a story called Der Sandmann, which showed how sinister such a character could be made. According to the protagonist's nurse, he threw sand in the eyes of children who wouldn't sleep, with the result of those eyes falling out and being collected by the Sandman, who then takes the eyes to his iron nest on the Moon, and uses them to feed his children. The protagonist of the story grows to associate this nightmarish creature with the genuinely sinister figure of his father's associate Coppelius. In Romanian folklore there is a similar character, Mos Ene (Ene the Elder).